You are here
Anna Rosofsky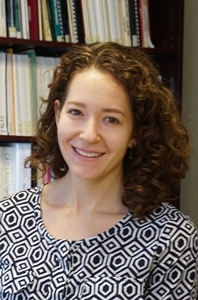 Staff Scientist
Anna Rosofsky is a Staff Scientist at HEI with expertise in environmental and spatial epidemiology. Rosofsky joined HEI in 2017 as part of the Energy Research Program. In this role, Rosofsky supports technical work within and implementation of the Strategic Scientific Research Agenda to understand potential human exposure and health impacts from unconventional oil and gas development. Rosofsky recently received a Ph.D. in Environmental Health from Boston University School of Public Health, where she studied spatiotemporal patterns of ambient air pollution exposure and early-childhood health impacts. Prior to her doctoral studies, Rosofsky investigated environmental health disparities at the Center for Puerto Rican Studies and at the Mosakowski Institute for Public Enterprise. She received an M.A. in Environmental Science and Policy from Clark University.
Selected Publications
Legot C, Rosofsky A, London B, Shandra J, Scharber H. 2011. Toxic Pollution and School Performance Scores: Environmental Ascription in East Baton Rouge Parish. Organization and Environment, 20(10): 1-21.

Rosofsky A, Lucier C, London B, Scharber H, Shandra J, Borges-Mendez R. 2014. Environmental Ascription in Worcester County, MA: Toxic Pollution and Education Outcomes. Local Environment 19(3): 283-299

Rosofsky A, Reid M, Sandel M, Zielenbach M, Murphy J, Scammell MK. 2016. Breathe Easy at Home: A Qualitative Evaluation of a Pediatric Asthma Intervention. Global Qualitative Nursing Research 3: 1-10.

Rosofsky A, Janulewicz P, Thayer K, McClean M, Wise LA, Calafat A, Mikkelsen EM, Hatch E. 2017. Exposure to Multiple Endocrine Disrupting Chemicals in a Cohort of Reproductive-Aged Danish Women. Environmental Research 154: 73-85.

Rosofsky A, Levy JI, Zanobetti A, Janulewicz P, Fabian MP. 2018. Temporal Trends in Air Pollution Exposure Inequality in Massachusetts. Environmental Research 121:76-86.
Read more
Rosofsky publications list