You are here
Accountability Research Program
HEI has provided a leading role in health outcomes research, further defining concepts and methods and initiating the next stage of new research in this challenging field.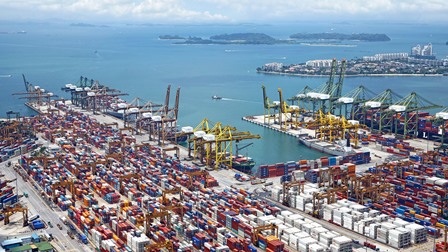 HEI has now funded three waves of accountability research. HEI built on the lessons learned from its first wave of accountability research through critical review, publications, and collaborative efforts to identify and exploit new data sources (e.g., health tracking). Overall, the next generations of accountability studies are building on but also extend beyond opportunistic studies of shorter-term interventions to address larger regulatory programs implemented over longer periods of time.
First wave
Major accomplishments from the first wave of studies include the publication of 9 reports on measures to reduce traffic during the Atlanta Olympic Games, congestion charging and a low emission zone in London, a wood stove replacement program in Montana, legislation to reduce sulfur in fuel in Hong Kong, analysis of Title IV Phase 2 of the 1990 Clean Air Act Amendments, air quality measures during the Beijing Olympic Games, a ban on the sale of coal in Irish cities, and an evaluation of air quality changes after the reunification of East and West Germany. (See Publications, filter on the topic "accountability".)
Second wave
A second wave of research focused on long-term national air quality regulations and statistical methods development to evaluate such complex regulations, and on studies of air quality improvement in major port areas. Four studies were funded: changes in children's health in response to air quality improvements in southern California (Frank Gilliland), effects of the Goods Movement Action Plan in California (Ying-Ying Meng), air quality regulations in the Southeastern US (Armistead (Ted) Russell), and statistical methods to assess national air quality regulations (Cory Zigler). 
Third wave
A third wave of accountability studies incorporated lessons learned from the first and second waves. Six studies are currently underway or nearing completion. Sara Adar evaluated the National Clean Diesel Rebate Program, a lottery program that allocates available funding to school districts across the United States to replace or retrofit old-technology diesel powered school buses. Stefanie Ebelt and David Rich are building on their previous accountability analyses in Atlanta, New York, and Los Angeles to characterize the health impacts of motor vehicle and power plant policies. Amir Hakami planned to develop and apply a source‐ and location-specific database of mortality benefits per ton emissions reduction of NOx and other pollutants. Sam Harper and Jill Baumgartner's study focuses on a coal ban and heat pump subsidy program in the Beijing, China, region. Perry Hystad is assessing the effects of emission-control measures on birth outcomes associated with traffic-related air pollution in Texas. Pat Kinney is evaluating the major national regulatory policies that were implemented in China from 2008–2018. More information about these six studies can be found on our ongoing studies page. 
Future research
In the summer of 2023, HEI issued an accountability RFA for its new Environmental Justice program, focusing on actions to improve air quality targeted at historically marginalized communities. More information is available here.
Other publications
In addition to the various HEI Research Reports and Communications mentioned above, HEI staff have published several articles on accountability research:
Burns, J., Boogaard, H., Polus, S., Pfadenhauer Lisa, M., Rohwer, A., Van Erp, A.M., Turley, R., Rehfuess Eva, A., 2019. Interventions to reduce ambient particulate matter air pollution and their effect on health. Cochrane Database Syst. Rev. 5. https://www.cochranelibrary.com/cdsr/doi/10.1002/14651858.CD010919.pub2/full
Burns, J., Boogaard, H., Polus, S., Pfadenhauer Lisa, M., Rohwer, A., Van Erp, A.M., Turley, R., Rehfuess Eva, A., 2020. Interventions to reduce ambient particulate matter air pollution and their effect on health: An abridged Cochrane systematic review. Environment International 135: 105400 https://doi.org/10.1016/j.envint.2019.105400.
Hanna Boogaard, Annemoon M. van Erp, Katherine D. Walker, and Rashid Shaikh. 2017. Accountability Studies on Air Pollution and Health: the HEI Experience. Current Environmental Health Reports. DOI 10.1007/s40572-017-0161-0. Published online: 07 October 2017. 
Annemoon M. van Erp, Aaron J. Cohen, Rashid Shaikh, and Robert O'Keefe. 2012. Recent Progress and Challenges in Assessing the Effectiveness of Air Quality Interventions Toward Improving Public Health. The HEI Experience. EM magazine, October 2012, pp 22-28.
Annemoon M. van Erp, Frank J. Kelly, Kenneth L. Demerjian,  C. Arden Pope III, and Aaron J. Cohen. 2012. Progress in research to assess the effectiveness of air quality interventions towards improving public health. Air Quality, Atmosphere, and Health 5:217–230. DOI 10.1007/s11869-010-0127-y. Published online: 11 January 2011. https://link.springer.com/article/10.1007/s11869-010-0127-y
Annemoon M.M. van Erp, Robert O'Keefe, Aaron J. Cohen, and Jane Warren. 2008. Evaluating the Effectiveness of Air Quality Interventions. Journal of Toxicology and Environmental Health, Part A, 71:9, 583 – 587. Published online: 01 January 2008. http://www.tandfonline.com/doi/abs/10.1080/15287390801997708
Ongoing Studies