You are here
Robert O'Keefe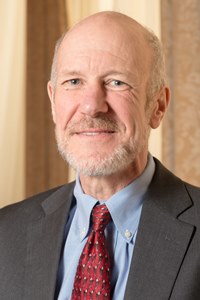 Vice President
Robert O'Keefe is responsible for management of key programs at HEI, including the Institute's global program to assess the health effects of air pollution in developing countries. He also provides leadership in implementing HEI's ongoing research and review programs on the health impact of particulates, ozone air toxics and other pollutants, and emerging technologies and fuels, including those driven by climate concerns. He oversaw the Institute's efforts to define and implement a program of research on Accountability, a first-of-its-kind program designed to understand the health impacts of environmental regulation.
He is regularly called on to address prominent institutions, including the U.S. Congress, the European Parliament, the National Academy of Science's National Research Council and Institute of Medicine, and many other domestic and international bodies. In 2009 he was invited by the Woodrow Wilson Center to address its congressional forum as a "Scholar on the Hill." He is currently a member of the U.S. EPA's national Clean Air Act Advisory Committee and is Chair of the Board of Directors of Clean Air Asia.
Before coming to HEI he served for nine years at the Massachusetts Department of Environmental Protection, as Assistant Deputy Commissioner for Policy and Program Development and as Director of Planning and Budget. Mr. O'Keefe played a significant role in gaining passage and funding for major state programs, including the Massachusetts State Superfund law, the Safe Drinking Water Program, and the design and funding of Massachusetts' implementation of the 1990 Clean Air Act amendments.