You are here
Two eminent leaders join HEI Board
August 2019
In July, the HEI Board of Directors welcomed two new members: Martha J. Crawford, dean of the Jack Welch College of Business and Technology at Sacred Heart University; and Michael J. Klag, dean emeritus and Second Century Distinguished Professor at the Johns Hopkins Bloomberg School of Public Health.
Members of the Board are drawn from distinguished leaders in science and policy whose principal responsibilities are to ensure the integrity and scientific quality of HEI's research and review.
Martha J. Crawford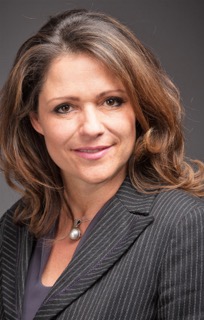 Crawford is an internationally recognized expert on technological innovation with extensive experience in business, environmental policy, and higher education. Before joining the Jack Welch College of Business and Technology she was on the faculty of Harvard Business School, and the course she created, "21st Century Energy," was recognized in 2019 by the Paige Prize for national excellence in integrating sustainability into business education curricula.
For many years Crawford lived and worked in Paris, first serving as principal administrator of the Organization for Economic Cooperation and Development's Environmental Performance Review program and later as chief technology officer for several large multinational companies, including Air Liquide (industrial gases), Areva (nuclear and renewable energies), and L'Oréal (cosmetics and consumer products).
A self-described "pragmatic environmentalist," Crawford grew up on a ranch in southern Arizona. She holds a Ph.D. in environmental engineering from Harvard University and an M.B.A. from the French Collège des Ingénieurs. A dual U.S. and French citizen since 1999, she serves on the boards of two French multinational companies, Altran Technologies and Suez Environnement.
Michael J. Klag
Klag, an internist and epidemiologist, served as the tenth dean of Johns Hopkins Bloomberg School of Public Health. He guided the school to unprecedented growth across a range of categories and continued to elevate it as a pacesetting institution of global influence and impact. Klag has held numerous external leadership positions and serves on the boards of other not-for-profit organizations, including the David and Lucille Packard Foundation and the Johns Hopkins Hospital.
Prior to his appointment as Bloomberg School dean, Klag spent 21 years at the Johns Hopkins School of Medicine. His scientific contributions have been in the prevention and epidemiology of kidney disease, hypertension, and cardiovascular disease. From 1988 to 2011 he directed one of the longest-running longitudinal studies in existence, the Precursors Study, which began in 1946. He is the author of more than 200 publications and was editor-in-chief of the Johns Hopkins Family Health Book.
Klag earned his medical degree at the University of Pennsylvania and his M.P.H. degree from the Johns Hopkins School of Hygiene and Public Health.