You are here
Review Committee welcomes new chair Melissa Perry
2020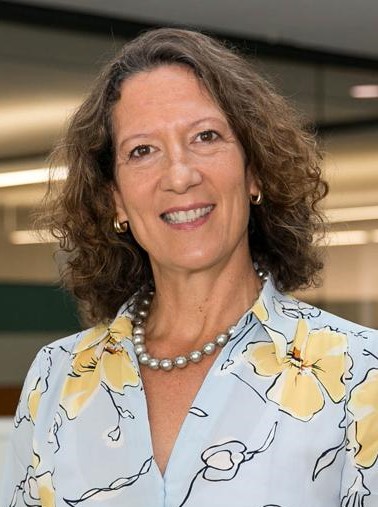 The HEI Board of Directors has appointed Melissa Perry, chair of the Department of Environmental and Occupational Health at the George Washington University Milken Institute School of Public Health (Milken Institute SPH), to chair the HEI Review Committee. In this role, she will lead this group of external reviewers — representing the fields of medicine, epidemiology, biostatistics, environmental engineering, exposure sciences, and environmental health — as they work with the HEI staff to evaluate and interpret results of funded studies, highlighting the strengths and weaknesses of the research as well as policy implications. The Committee's evaluations are published with reports in the form of a Critique or Commentary.
Perry follows in the footsteps of James Merchant of the University of Iowa, who served as chair from 2014 until this past spring. "We have benefited greatly from Jim Merchant's leadership on the HEI Review Committee," said Dan Greenbaum, HEI President. "We agree with Jim that Melissa Perry will bring excellent science and leadership to the Committee – and very much welcome her to the HEI family."
Perry has a distinguished career as an occupational and environmental epidemiologist. Using epidemiological and preventive intervention studies, she has investigated various factors contributing to occupational injury and disease and the influence of chemical and physical agents on reproduction. Her research has focused on the health impact of pesticide exposure, and she is currently investigating the impact of climate change on properties of pesticides and other chemicals.
After identifying risks to workers at meat-packing plants, construction sites, and agricultural operations, Perry has also developed engineering and behavioral interventions to address these risks. Her laboratory focuses on reproductive epidemiology and hormone disruptors, and she developed new techniques for high-volume identification of chromosomal abnormalities in sperm cells.
Before arriving at Milken Institute SPH in 2010, for 13 years Perry served on the Harvard School of Public Health's Department of Environmental Health faculty. She has received numerous research awards, including grants from the National Institute of Environmental Health Sciences, the National Cancer Institute, and the National Institute for Occupational Safety and Health. She is past president of the American College of Epidemiology. She has chaired federal advisory committees, currently serves on a number of editorial boards, and cochairs the National Academies' Standing Committee on Use of Emerging Sciences for Environmental Health Decisions.