You are here
HEI Welcomes Epidemiologist to Review Committee
September 2016
The HEI Board of Directors has appointed environmental epidemiologist Jennifer L. Peel of Colorado State University (CSU) to the HEI Review Committee. The Committee evaluates all completed HEI studies and prepares a commentary or critique on each study and its results and interpretations that puts them in a broader scientific and policy context. This Committee has no role in selecting or overseeing HEI's research projects.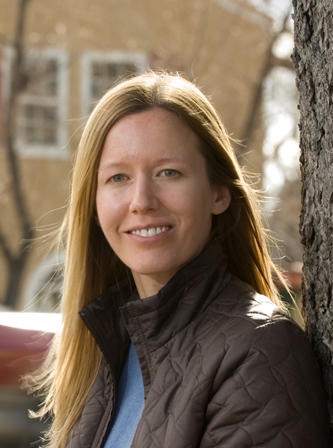 (Photo by John Eisele, CSU Photography)
The Department of Environmental and Radiological Health Sciences at CSU. She also holds an appointment in the Colorado School of Public Health. She has more than 16 years of experience evaluating the health effects of air pollution — both ambient air pollution in the United States and household air pollution from biomass-burning cookstoves in Central America. Her active collaborative research projects include examining the short-term exposures and health impacts of commuting in Fort Collins, Colorado; evaluating the cardiovascular, respiratory, and adverse birth outcomes in relation to air pollution in Colorado; investigating cardiovascular and metabolic-related endpoints in relation to biomass exposures in Honduras; and investigating acute cardiorespiratory effects from controlled exposures to cookstove emissions.
Peel holds a Ph.D. in epidemiology from the Rollins School of Public Health at Emory University in Atlanta, Georgia. She has worked with the U.S. Environmental Protection Agency on criteria ambient air pollutants and is a reviewer for multiple agencies, including the National Institutes of Health. She is also an associate editor of Environmental Health Perspectives. Previously she was funded by HEI for an accountability (health outcomes) study, HEI Research Report 148, Impact of Improved Air Quality During the 1996 Summer Olympic Games in Atlanta on Multiple Cardiovascular and Respiratory Outcomes, published in 2010.