You are here
HEI Review Committee welcomes two new members
September 2017
Two prominent scientists, a biostatistician and a toxicologist, were recently appointed to the HEI Review Committee by the institute's Board of Directors. This committee intensively peer reviews the results of HEI studies and publishes its evaluation in the form of a commentary accompanying each report. Members can serve for up to two four-year terms, per HEI bylaws.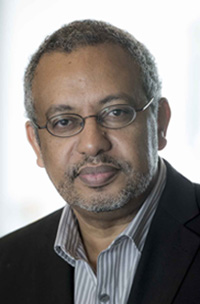 Kiros Berhane is a professor of biostatistics and director of graduate programs in biostatistics and epidemiology in the Department of Preventive Medicine at the University of Southern California's Keck School of Medicine in Los Angeles. He is a leading expert on statistical methods for environmental research and their application to examine the effects of air pollution on children's respiratory and cardiovascular health. His extensive research portfolio includes projects based on the landmark Southern California Children's Health Study; federally funded work concerning childhood obesity; and the Global Environmental and Occupational Health Hub for Eastern Africa.
Berhane directs the study design and statistical methodology research program of the Southern California Environmental Health Sciences Center and has served on science advisory panels; the Committee to Review the Health Effects in Vietnam Veterans of Exposure to Herbicides; committees at the Institute of Medicine of the National Academies; and several HEI review panels. He is an elected fellow of the American Statistical Association. He is also a member of the U.S. Environmental Protection Agency Science Advisory Board and National Institutes of Health Biostatistical Methods and Research Design Study Section. A native of Ethiopia, Berhane earned a Ph.D. in biostatistics from the University of Toronto, Canada. (Photo courtesy of Keck School of Medicine, USC)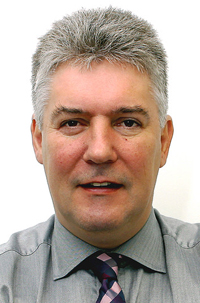 Frank Kelly is a professor of Environmental Health and director of the Environmental Research Group at King's College London, UK. He is director of the Health Impact of Environmental Hazards Health Protection Research Unit and deputy director of the Medical Research Council–Public Health England Centre for Environment and Health, a partnership between Imperial College and King's College. His research focuses on the mechanisms of lung injury induced by exposure to air pollution. He has conducted studies in healthy volunteers as well as those with pre-existing airways disease, such as asthma. The primary focus of these studies relates to the events occurring within the respiratory tract lining fluid in the lung, which is the first defense against inspired pollutants.
In addition, Kelly has been heavily involved in air pollution issues facing London and other parts of Europe. He led HEI-funded accountability studies on London's Congestion Charging Scheme (HEI Research Report 155) and Low Emission Zone (Research Report 163), published in 2011. He chairs the Committee on the Medical Effects of Air Pollution, established by the UK government. Kelly earned a Ph.D. in physiology from Queen's University, Belfast, Northern Ireland.