You are here
Jo Ivey Boufford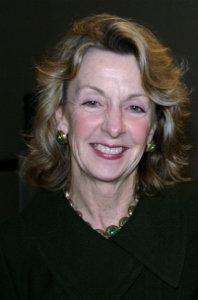 Clinical Professor of Global Health and Pediatrics, New York University
Jo Ivey Boufford brings extensive experience in medicine, international affairs, and public administration to the Board. Dr. Boufford is Professor Emeritus of Public Service, Health Policy, and Management at New York University's Robert F. Wagner Graduate School of Public Service, where she served as dean from 1997 to 2002. She is also a clinical professor of pediatrics at New York University School of Medicine and codirector of the national program office of the Robert Wood Johnson Foundation Health and Society Scholars Program.
Dr. Boufford has held a number of senior positions in the U.S. Department of Health and Human Services (HHS) and in public health institutions in New York City and State government. While at HHS she served as the U.S. representative on the executive board of the World Health Organization.
Elected to the National Academy of Medicine (NAM) in 1992, Dr. Boufford was foreign secretary of NAM from 2005 to 2015 and is a member of its Board on Global Health. She also has served in leadership of a number of national education and medical organizations, and was elected a fellow of the National Academy of Public Administration in 2005. She has received several honorary doctorate of science degrees, and has been a fellow of the New York Academy of Medicine since 1988 and a trustee since 2004.
Dr. Boufford received her M.D., with distinction, from the University of Michigan Medical School and is Board Certified in pediatrics.